Taking advantage of the clocks changing we headed off out for an early start to get a full days digging in. We arrived on site and jumped into a hole started by Andy, Ed and Mark on the previous day. Digging was hindered by the large number of boulders in the ground, but we battled through to the seam.
Getting started: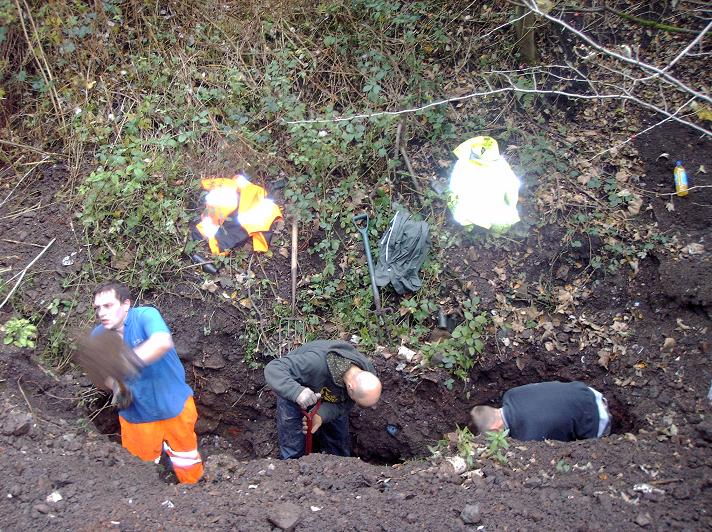 Getting there!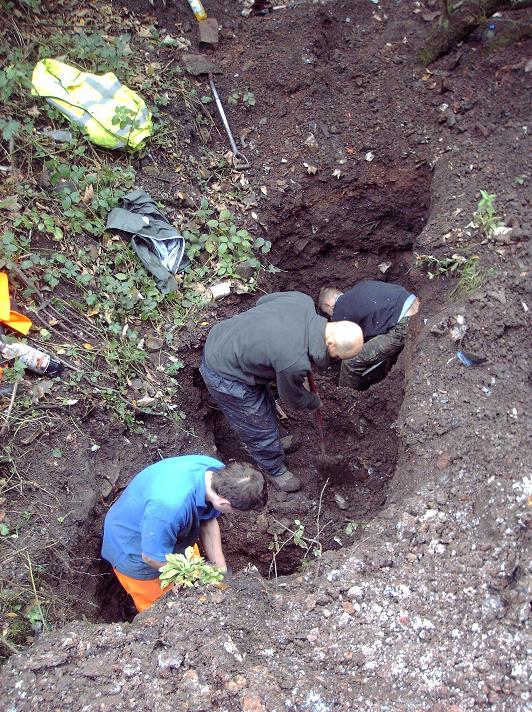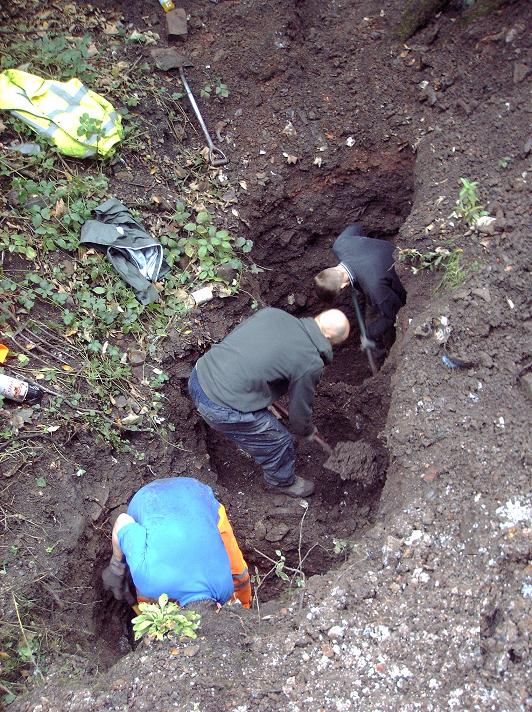 Mark getting to the bottom of the seam: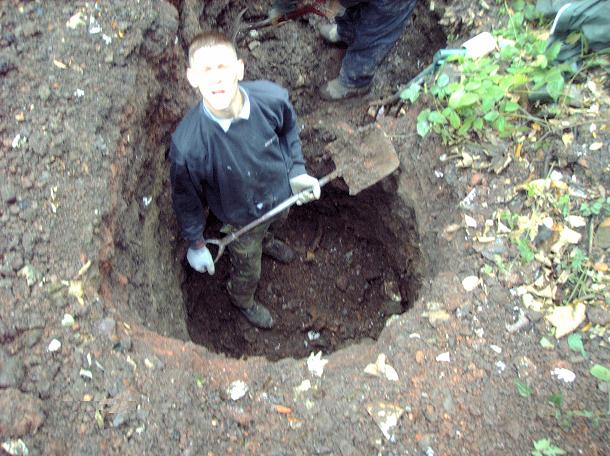 Finds weren't too abundant, but sufficient to keep digging, until two cave-ins at my end of the hole helped make the decision to abandon and start a new hole.
This wasn't too productive so a third hole was started which proved to be a good decision as a few poisons and a selection of other bits and pieces surfaced.
My finds for the day after a clean, not too bad!