Here are some photos of our dig in the Uttoxeter area, initially it seemed like a very fruitless dig, the ground was very wet and there was no ash, just clay which made digging very hard work, but a star item saved the day...
Andy and Dave hard at it...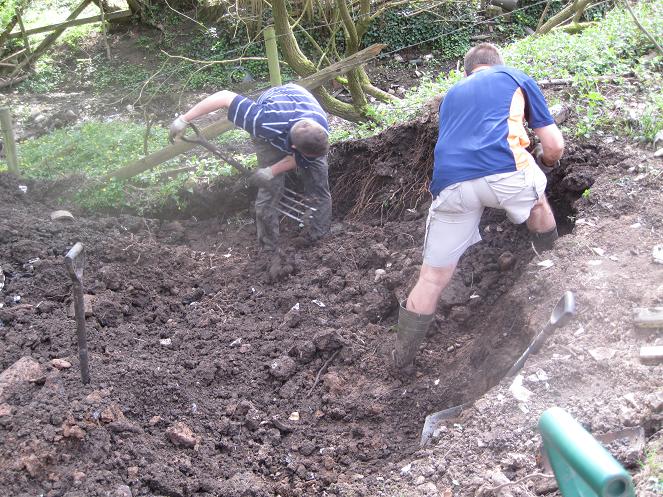 Smiling for the camera!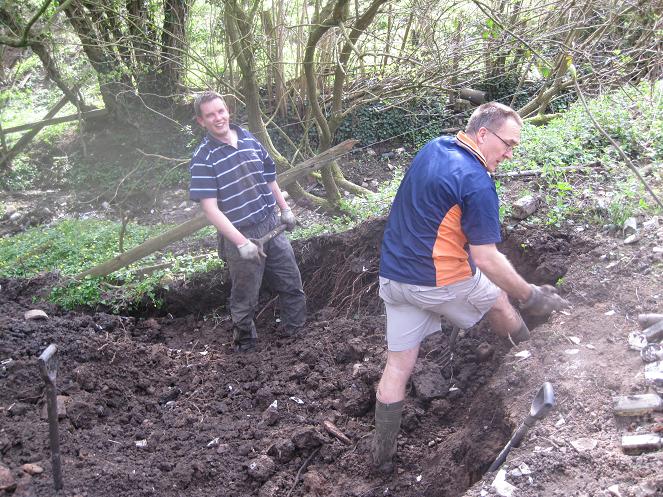 Very sparse finds, nothing worth keeping, sadly only fragments of a couple of ginger beers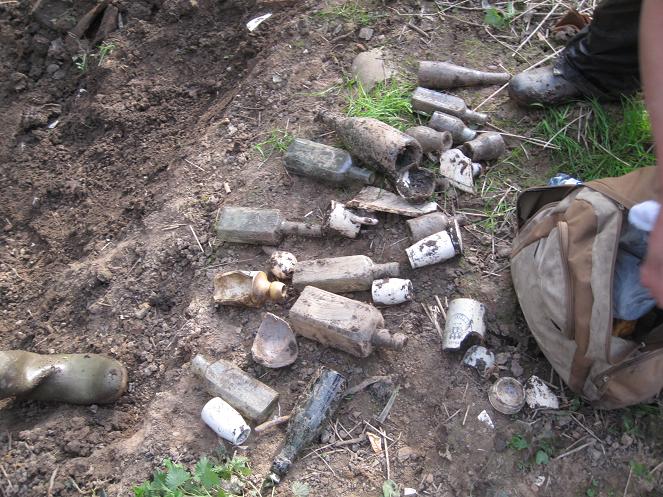 And then the find that made the dig a lot better!.. A Great Western & Metropolitan Dairies Uttoxeter Clotted Cream Cylinder!!!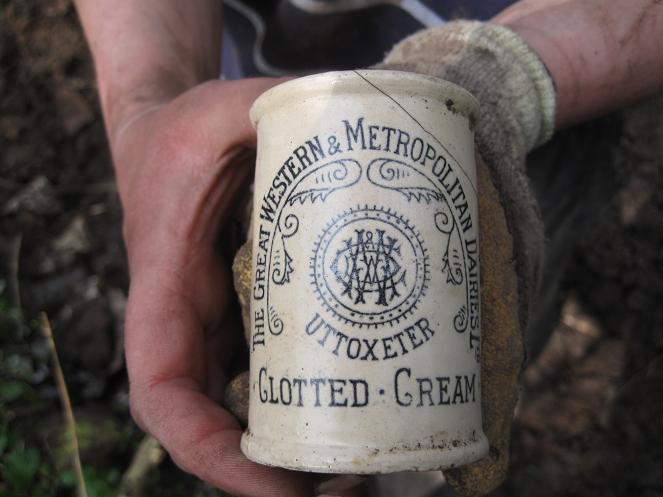 Hairlined, but that certainly wasn't going to wipe the smile off Andy's face!!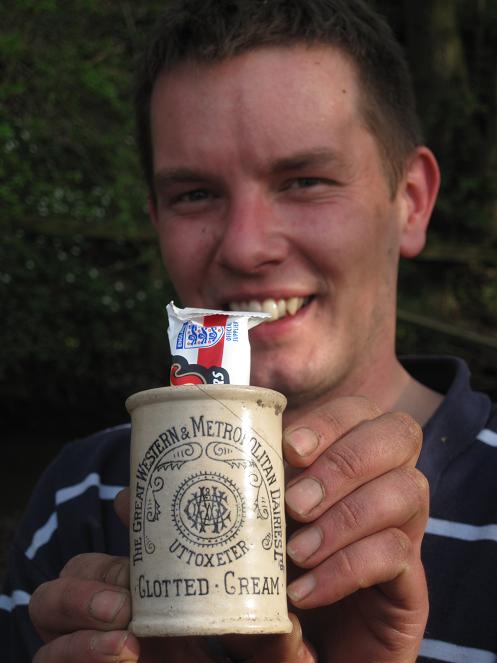 Happy diggers at the end of the day; myself, Eddie and Dave