Alfred Chew & Co Ld, Wine & Spirit Merchants, Hanley
Alfred Chew & Co Ld were founded in 1887, with its Head Office at the Angel Restaurant & Wine Stores, Hanley. The following image, from 1893 shows the building in its heyday: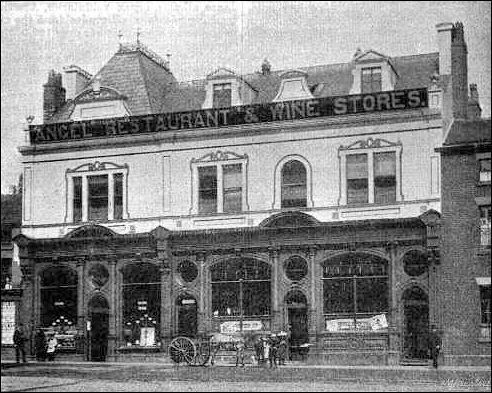 The company rapidly expanded throughout the area and further afield, and by 1893 had branches in Burslem, Fenton, Longton, Birmingham (three branches), Aston, Nottingham, Derby, and Coventry.
In the 1896 Kellys Directory for Staffordshire, the company is described as 'Chew Alfred & Co. Angel hotel & restaurant, 2 High st.; wholesale wine & spirit mers.; head office, 13 Market street'. The restaurant shown above was on High Street (now Town Road), and Market Street (now Huntbach Street) is to the right hand side of the building after the pub on the corner, so the two addresses were probably adjoining to the rear.
The following photograph, taken in 1970, shows the now smaller 'Angel', the left hand part of which had now become a shop (Redmans Food Fair).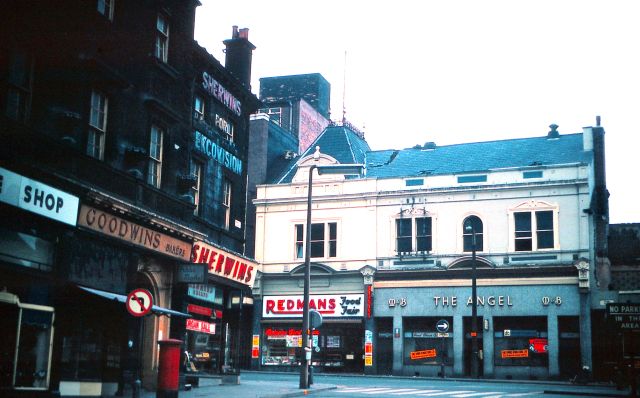 After further redevelopment, The Angel was itself demolished, but the section of the building which had become a shop has however survived, and is now in use as part of the Santander Bank (shown here as Abbey):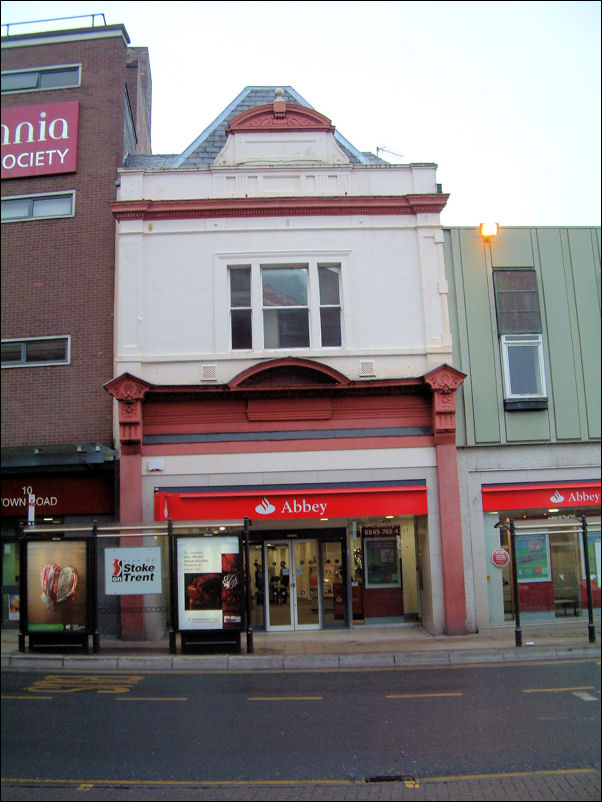 (above photographs all Courtesy of S Birks, thepotteries.org)
At an unknown date Alfred Chew's Hanley premises were relocated to 109 Marsh Street, and the business also became linked with the Burslem based brewery Parkers. The site of 109 Marsh Street is now occupied by a Kwik Fit centre.
Alfred Chew passed away on May 14th 1931. The following is an extract from The London Gazette of September 18th 1931, from the solicitors of the executors of Alfred Chew's will: