G & J Munro & Co Limited, Wine, Spirit, Ale and Porter Merchants, Hanley
G & J Munro had premises throughout Stoke-on-Trent, as well as in other northern England towns. The main premises in Stoke-on-Trent were in Hanley, which opened around 1866. According to Trade Directory entries, they were located on Market Street and New Street, occupying a corner plot. This 1880 map shows the two streets: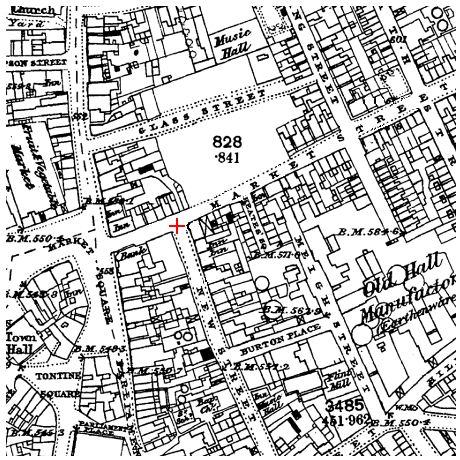 Market Street is now known as Huntbach Street, and New Street is now Goodson Street, although it has been curtailed and no longer joins Huntbach Street.
The following article is taken from 'A Descriptive Account of the Potteries (Illustrated), 1893 Advertising and Trade Journal'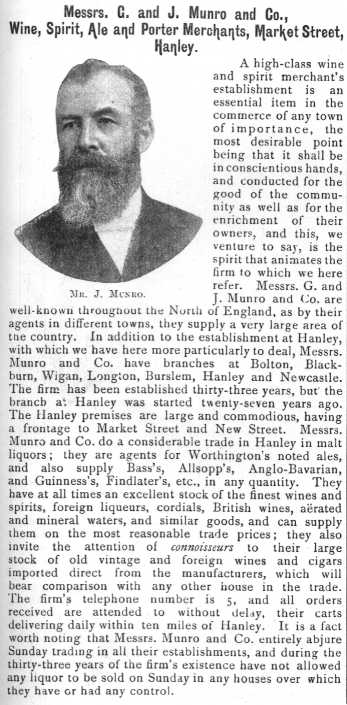 (above image Courtesy of S Birks, thepotteries.org)