John Podmore, Mineral Water Manufacturer, Burslem
Years Trading (Known)
Known Addresses
Predecessor
Successor
1874 - 1910
5 - 7 Furlong Parade, Burslem
J Rowley & Co
-
John Podmore ran his business from the Providence Works, 5 - 7 Furlong Parade, Burslem. The Furlong Parade business was previously run by J Rowley & Co, from whom Podmore most probably aquired the business.
Mineral water manufacture was not John's only trade, and from discussions with a member of his family it is apparent that he was also an undertaker and a cab proprietor! The following image shows an advert for his funeral furnishing and undertaking business on the side of Enoch Wood's Fountain Place Works in Burslem town centre: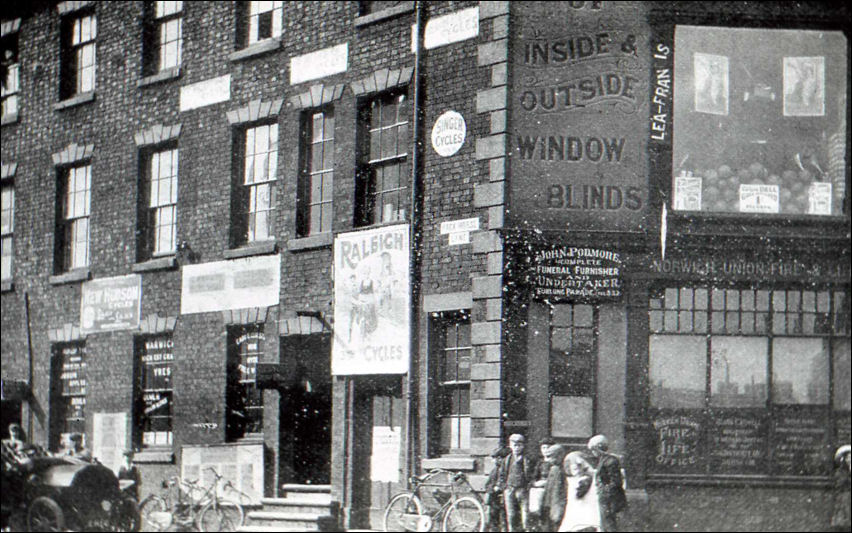 (above image Courtesy of S Birks, thepotteries.org)
John had a large number of horses to support his multiple trades, apparently stabling them at The Leopard, also in the town centre, and this perhaps suggests why he used a horse pictoral for his trademark.
The following two images (Copyright Staffordshire County Archives) both show John Podmore in circa 1906. The first is taken outside the Providence Works in Furlong Parade with a funeral cortege; John is seen stood beside the front horses, and the gentleman stood to the rear of the hearse wearing an apron was Johns brother George, who was a carpenter, and made the coffins for the funeral furnishing business!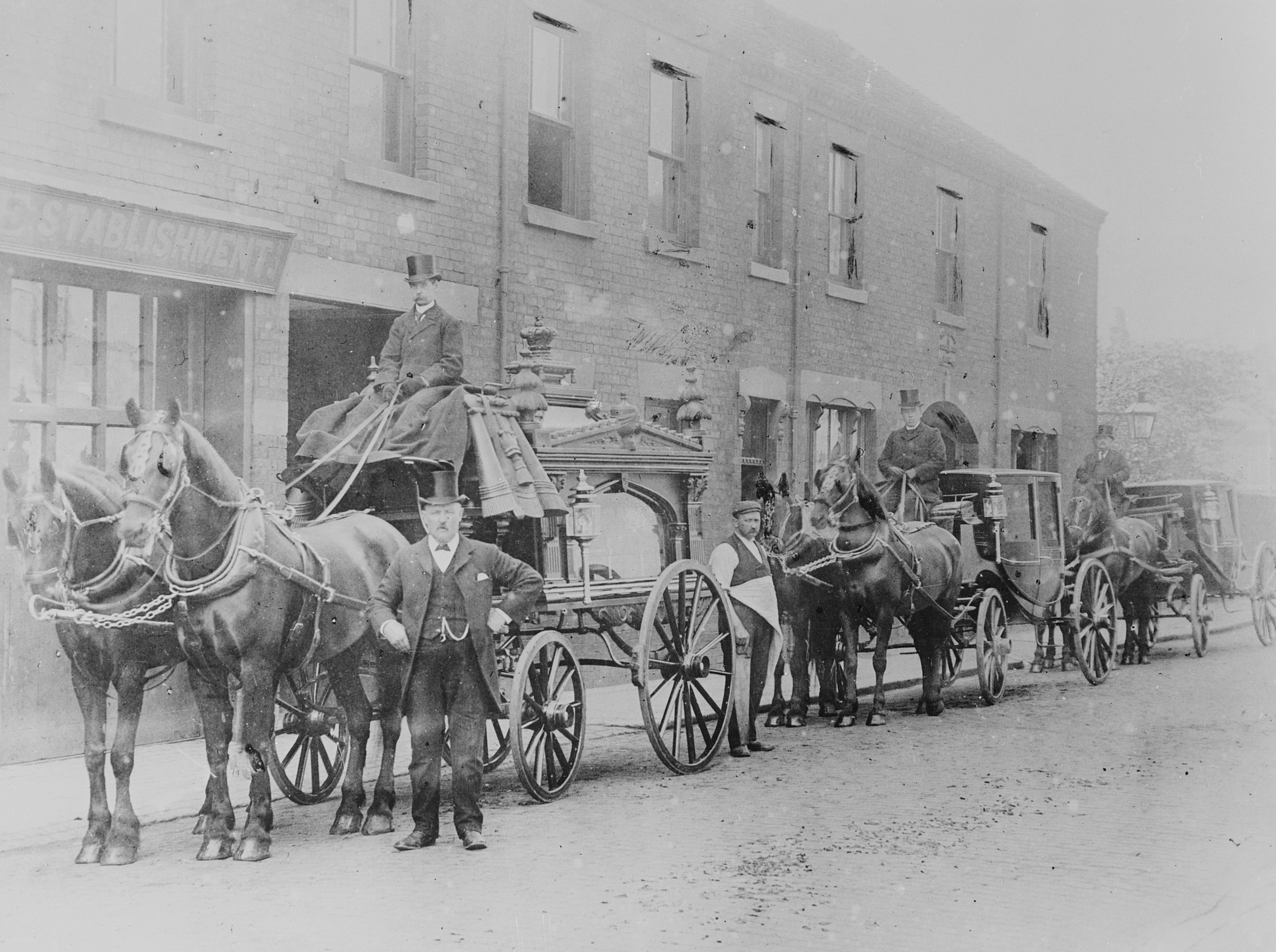 This second photograph was taken outside the Liberal Club in Burslem, and shows a horse drawn drag with passengers, and four horses. John Podmore is the driver, and one of his sons (Harry) can be seen in the background on the far left of the photo.
John Podmore passed away in 1914, and the following newspaper extract, from 'The London Gazette, 8 June, 1915' shows that his businesses were sold off by public auction on 8th July 1915.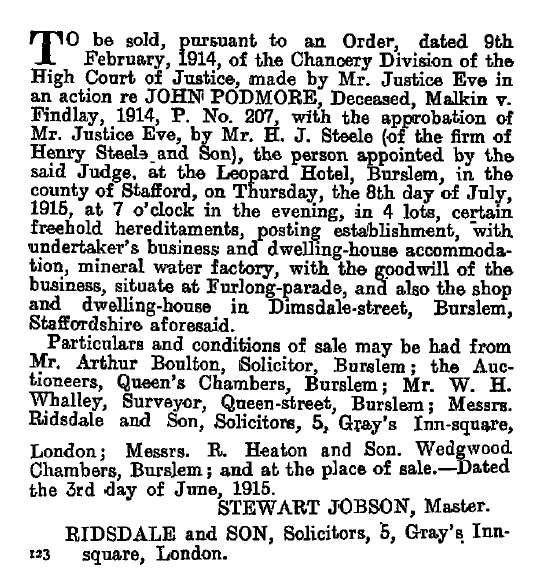 It is unclear whether the business continued beyond this date.