Wilkinson & Ingham, Mineral Water Manufacturers, Burslem
Very little information has currently been found regarding the firm of Wilkinson & Ingham, so it is reasonable to assume that the business was relatively short lived. The company did however use a trademark of a double nine spot domino.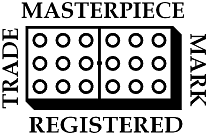 This trademark went on to be used by the N S Mineral Waters Co Hanley, and also on at least one bottle by the Premier Mineral Water Co - these companies were formed as amalgamations of several local mineral water manufacturers, including Wilkinson & Ingham.
If you have any further information on this trader, then please email me at dave@stokebottles.com