Jabez Wilson, Chemist & Druggist, Hanley
Years Trading (Known)
Known Addresses
Predecessor
Successor
1821 - 1836
Market Square, Hanley & St John's Square, Burslem
Mills, Wilson & Tagg
-
Jabez Wilson was born on 23rd October 1797 in Market Drayton, Shropshire. He was the son of the Reverend John Wilson and Ann Lamport. Jabez married Elizabeth Close in 1822 in Hanley, the town in which he had already previously started trading as a Chemist and Druggist, in partnership with Jas. Mills and Sidney Tagg.
The following extract from the London Gazette shows that this partnership was dissolved on 1st January 1821. Jabez also had a separate Chemist's business based in Derby, in partnership with Jas. Mills, but this was also dissolved on 17th July 1821:


As some point after this, Wilson set up business on his own, and the following advert from an 1835 copy of the Staffordshire Advertiser newspaper shows that he was producing Ginger Beer, which was housed in 'oval glass bottles':

These Hamilton type bottles are the only bottles known from Wilson: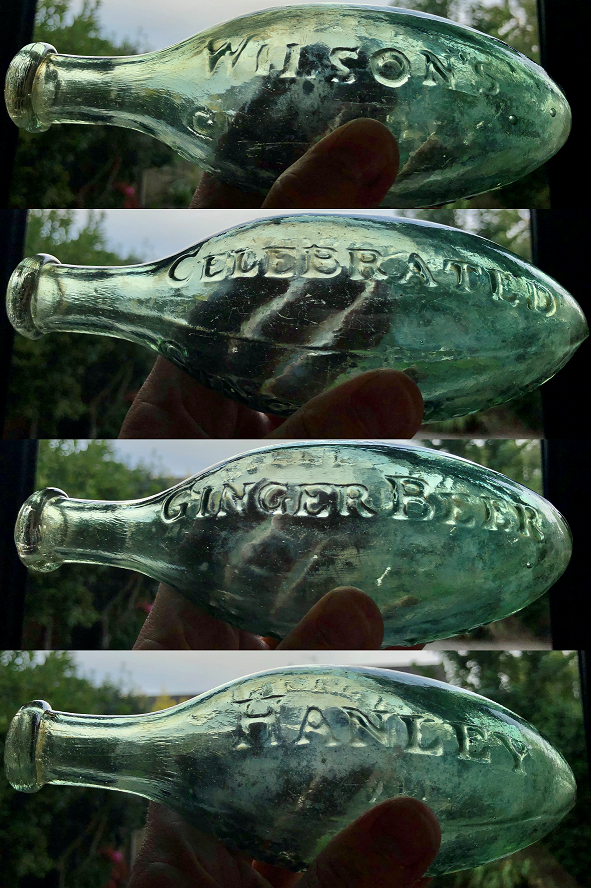 The Hanley business was dissolved on 24th December 1835, indicating that these bottles pre-date this time: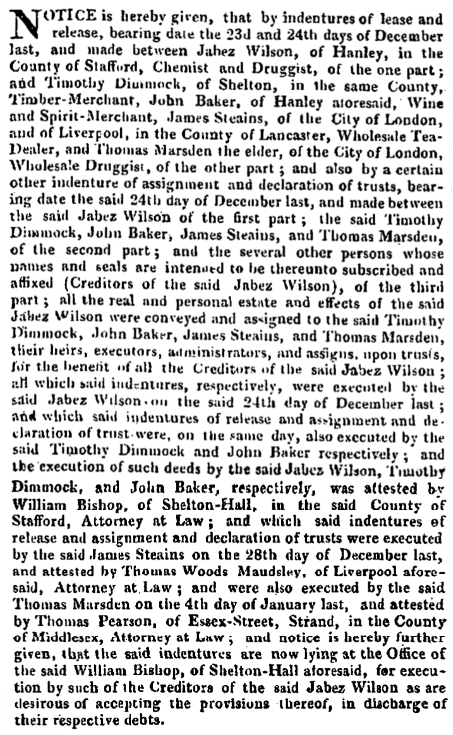 Wilson set up business as a chemist again but in Burslem, although it appears this was relatively short-lived as by the 1841 census he was now the Postmaster for Burslem. Jabez Wilson passed away on 23rd April 1860.